Matildas superstar Ellie Carpenter's career was almost derailed when she suffered an anterior cruciate ligament (ACL) injury playing for French club Olympique Lyonnais last year.
Key points:
There were 10 season-ending knee injuries in the NRLW this year
Nine players have sustained ACL injuries so far this AFLW season
There are calls to collect centralised data on ACL injuries among female athletes
With the help of orthopaedic surgeon Jobe Shatrov, who performed a knee reconstruction, Carpenter was able to come back for this year's FIFA Women's World Cup.
"I was quite shocked, more than half of the (Olympique Lyonnais) players had sustained an ACL injury in one competitive season," Dr Shatrov told ABC Sport.
"That's extraordinary for the top women's football team in Europe and got me worried about what was to come in Australia."
This season, the NRLW saw 10 season-ending knee injuries, while nine AFLW players have done their ACLs in just nine rounds for 2023.
Jobe Shatrov is alarmed by the number of ACL injuries sustained by Australian female athletes.(Supplied)
Dr Shatrov now runs Australia's first centre dedicated to knee injuries, The Knee Institute, and has been shocked by the explosion of young female athletes seeking treatment for ACL injuries.
"The risk of a female compared to a male in some studies is eight times higher," he said.
The anterior cruciate ligament is commonly susceptible to injury.(Wikipedia.com)
"What I see now is more need for surgery, more MRIs, physiotherapists, stress on the health care system, workplaces, schools, sporting teams — a whole flow on effect."
The ACL connects the thigh bone to the shin bone and stabilises the knee.
Sports that involve sudden stopping, changes in direction and twisting put the ACL at risk of being torn.
When ruptured, reconstructive surgery is necessary, with up to 12 months of rehabilitation.
Rugby league player Tayla Curtis ruptured her ACL in April and is in the depths of a long and excruciating recovery, which involved two painful surgeries.
The 20-year-old also lost her cafe job and is struggling to make ends meet.
"You're playing the sport you love then the next minute you're learning to walk again. It's really frustrating and scary," Curtis said.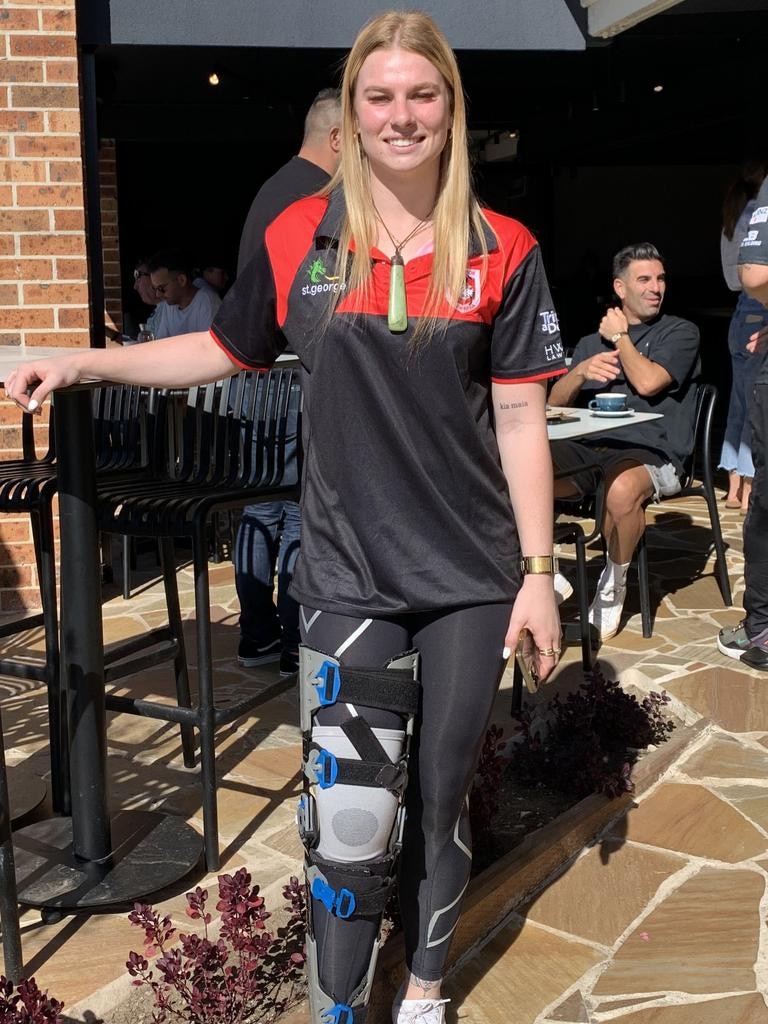 Tayla Curtis's knee injury has come at a cost.(Supplied)
"It's been six months I haven't been able to work and I am on workers' compensation and I get around $600 a month."
Elite performance coach Dean Benton has developed the 'Prepare to Play Triple Hop Test', which identifies females at high risk of ACL injury.
The test involves hopping, stepping and changes in direction, which assesses an athlete's leg power and coordination using AI technology.
"Prevention is the key. Research shows if you get ahead of this and provide women the adequate and appropriate preparation, you can prevent them (injuries)," Benton said.
The testing method has been adopted in some clubs across the A-League, Queensland Rugby League, the NRL's Melbourne Storm, the AFLW's Melbourne Demons, and international football clubs.
Do you have a story idea about women in sport?
Email us abcsport5050@your.abc.net.au
Wynnum Manly Seagulls prop Rease Casey participated in the testing, something she wished she could have accessed before a knee reconstruction in 2021.
"Two years ago I didn't know about isolating your muscles to prevent injury, I didn't have the gym assistance side of it or any information about ACLs," she said.
"It would have helped a lot."
'Women are being let down'
Star Australian cricketer Ellyse Perry said joining the 'ACL club' was a major concern for women in sport.
"The much higher rate of women picking up ACL injuries is something that … field-based running sports are really cognisant of," Perry said.
"How quickly many women's leagues have popped up and how relatively inexperienced some players — you've got a lot of girls coming from different sports, who probably haven't had enough volume of training and specific movement that are relevant to the sports they're now playing."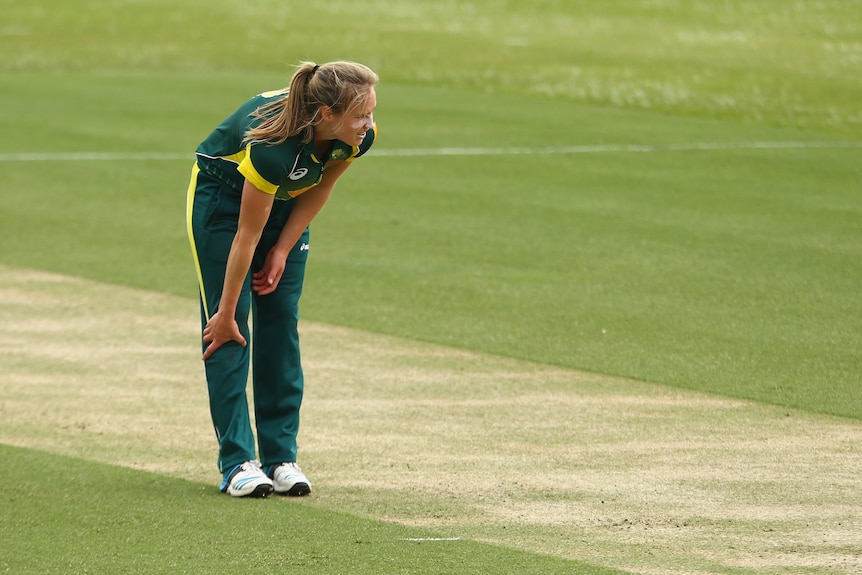 Ellyse Perry has been struck down by knee problems during her sporting career.(Getty Images: Mark Kolbe)
Having nuanced female-specific programs, rather than reworking methods based on men, could also prevent injury.
"I do think that women are being let down," Australian Physiotherapy Association's Kay Crossley said.
"Considering things like menstrual cycle, do they need childcare, do they have enough time for injury prevention, do the rehabilitation work, how are different boots affecting women."
Why these issues are happening to so many female athletes is not yet fully understood.
"We are not collecting centralised data at the moment," Dr Shartrov said.
"If we don't have good data we will never find the answer, but we absolutely need to be doing more and we need to be raising public awareness.
"It will affect the participation levels, turning females off sport, young people especially. You'll see these horrible career-ending injuries and parents will say, ' I don't want my child to play that sport'."
Source: AFL NEWS ABC