Some of the concussions Leigh McDonald suffered on the footy field were so bad, he could not remember his own father.
One knock caused a bleed on his brain and others resulted in his unconscious body being loaded into an ambulance.
"I didn't even know who my dad was or the team that I'd played my whole life for," he said.
But it is the other concussions, which were completely ignored, that have started to worry the 41-year-old from Victoria's Gippsland region.
Leigh says across his amateur career, he had roughly 30 knocks that were not treated seriously, all of which left him with a strong "déjà vu" feeling.
"No-one made a big deal of it, it was just get back up and go," he said.
"I recall getting up and running around thinking this exact thing happened just last week … and I would think I was playing [against] the same team on the same ground."
Leigh McDonald, pictured with the ball, says he suffered about 30 concussions across his amateur footy career.(Supplied: Leigh McDonald)
Head knocks hurting years on
Leigh used to be confident and happy, but his depression and anxiety has "gone through the roof" in the past five years.
He now struggles to have everyday conversations and getting out of bed can be an immense challenge.
His neurologist has given him a probable diagnosis of chronic traumatic encephalopathy (CTE) from playing football.
CTE is a degenerative brain disease associated with repetitive head impacts, which can only be definitively diagnosed after death.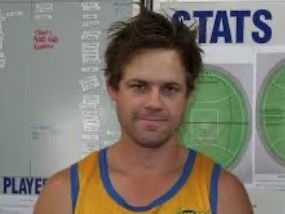 Leigh says he has developed depression and anxiety in recent years.(Supplied: Leigh McDonald)
Leigh is frightened by the thought of other footy players, especially his own children, suffering similar concussions that are not properly treated.
"It gives me shivers really to think about it," he said.
"To think that my kids might go through that. As much as I love football and it's given me my identity … I will not let that happen."
Solving issue will be 'huge challenge'
Leigh is one of multiple former grassroots players who fear it could be a mammoth task to improve the treatment of concussions at all sporting games.
A Senate inquiry into repeated head trauma in contact sports tabled its report to the federal government in early September.
It made 13 recommendations, including the development of national mandatory return-to-play rules across all sports and rule changes to minimise concussion risk.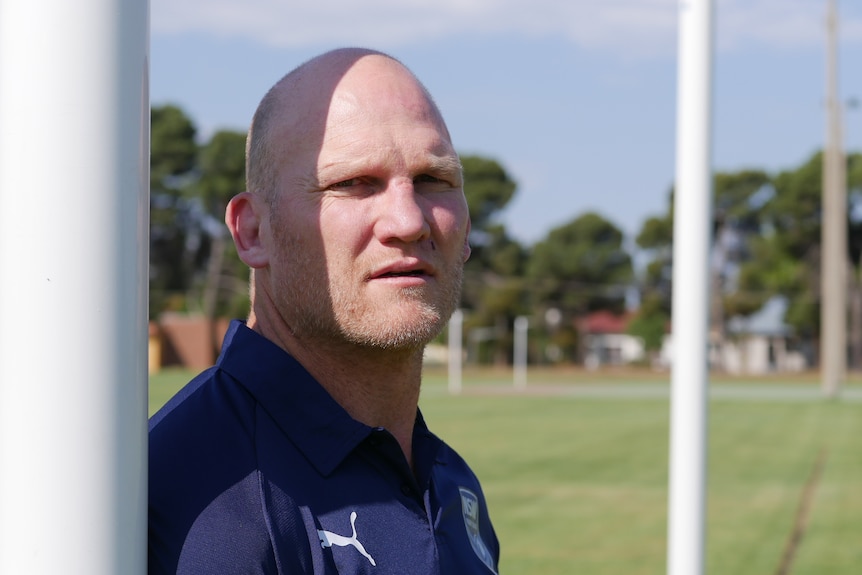 Nigel Plum says it would be impossible to eliminate concussions from contact sport.(ABC Riverina: Conor Burke)
Nigel Plum played 150 games in the National Rugby League (NRL) but began his career playing in amateur youth leagues in the NSW Riverina.
He suffered his first concussion when he was 11 and believes he racked up "easily more than 50" before his retirement in 2015.
Nigel welcomed the inquiry's recommendations but said it would be impossible to eliminate concussions from club sport.
"Rugby league is a contact sport, there's absolutely nothing you can do to the game to prevent concussions," he said.
"The understanding [from officials] could be better, but at the same time it's so hard for volunteers to be trained in that."
Nigel coaches youth teams and says the management of concussion in the bush is "still pretty similar" to when he was growing up.
The situation is even worse in Australian Rules football, according to Leigh.
"There's care but there's no understanding or plan for what happens on a weekend when someone gets hit," he said.
"The only way forward for me is to have someone at every game [trained in concussion management] … and until we have that it's just not going to get better."
Leigh says that would be a "huge challenge" due to the number of games played each weekend, but it is essential to addressing the issue.
Implementation concerns can wait, says expert
Brendan Swan, the chief executive of Concussions Australia, a charity aiming to improve concussion education at the grassroots level, said the Senate recommendations were a positive first step, but there was still a long way to go to address concussions in amateur sport.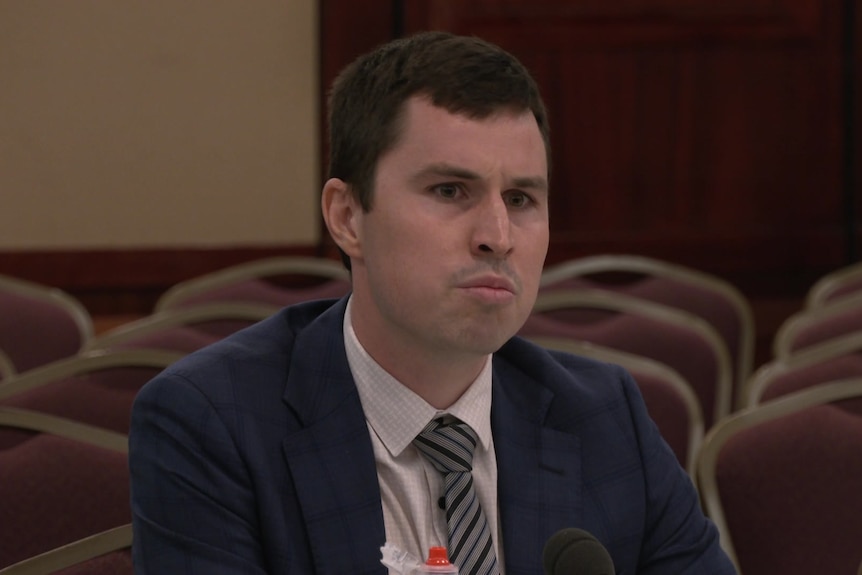 Brendan Swan says the first step to addressing concussion in sport is to put the new guidelines in place.(ABC News)
"This is the first LEGO block out of the box and we've got to put all the other blocks together," he said.
He said there would be challenges enforcing new guidelines at the grassroots level, but putting the rules in place should be the main priority for now.
"Let's try and get past step one first, which is try and get some uniform protocols happening," he said.
"Then we'll be in a better position to look at how we can enforce that in the grassroots."
Source: AFL NEWS ABC