A mother who was forced to say goodbye to her 20-year-old son after a fatal on-field collision during a football game is calling for better education around concussion.
Key points:
Antonio Loiacono died earlier this year after suffering critical injuries during a football match
His mum Wendy Smith is calling for change when it comes to tracking head injuries and concussions
Two researchers have developed a baseline testing program that utilises virtual reality technology
Antonio Loiacono died after sustaining a head injury playing round one of football in the Adelaide Hills earlier this year.
The young footballer gave a gift to the sport he loved by donating his brain to the Australian Sports Brain Bank for concussion research.
Six months on his mother, Wendy Smith, is still seeking answers.
"He was allowed to play football, he was cleared," she said.
"I think it would be good to have a national injury database — I think it would be beneficial for so many reasons.
"Concussion culture needs to change — we need to eliminate the stigma."
A Senate inquiry into concussions and repeated head trauma in contact sports recently handed down 13 recommendations.
Those recommendations include the creation of a national head injury database, binding return-to-play protocols in sport, and the establishment of independent research pathways into short and long-term effects of concussions.
Antonio Loiacono was a keen footballer in the Adelaide Hills.(Supplied: Wendy Smith)
Among those looking to tackle the issue are physiotherapists James McLoughlin and Greg Rosenbauer, who have helped to develop a baseline testing program that utilises virtual reality technology.
The initiative, called Your Brain Health, has rolled out in some private schools and sporting clubs.
"The technology we've got tracks eye movements that has relevance to many different brain functions, so it means we can test brain function in about 10 minutes," Dr McLoughlin said.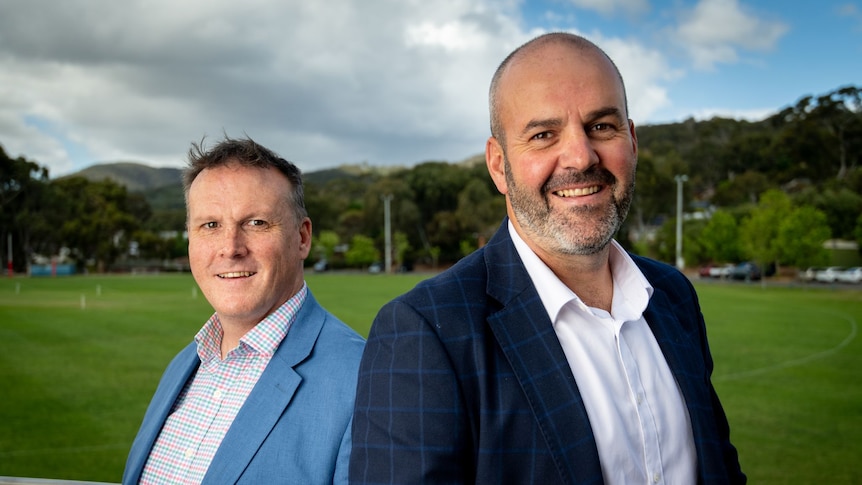 Among those looking to resolve on-going head injury issues is Dr James McLoughlin and Greg Rosenbauer. (ABC News: Che Chorley )
"We would like to see all students and all athletes baseline-tested every year."
The program also involves educating students about their brain health and providing advice about when — and, in some cases, if — they should return to the sporting field or classroom.
"Even addressing things like issues around dizziness, issues with their neck, issues with vision, but also carefully monitoring things like mental health and sleep, their trajectory changes," he said.
"They're not left floundering in society where often mild brain injuries fall through the cracks … that means less people are going to fall through the cracks."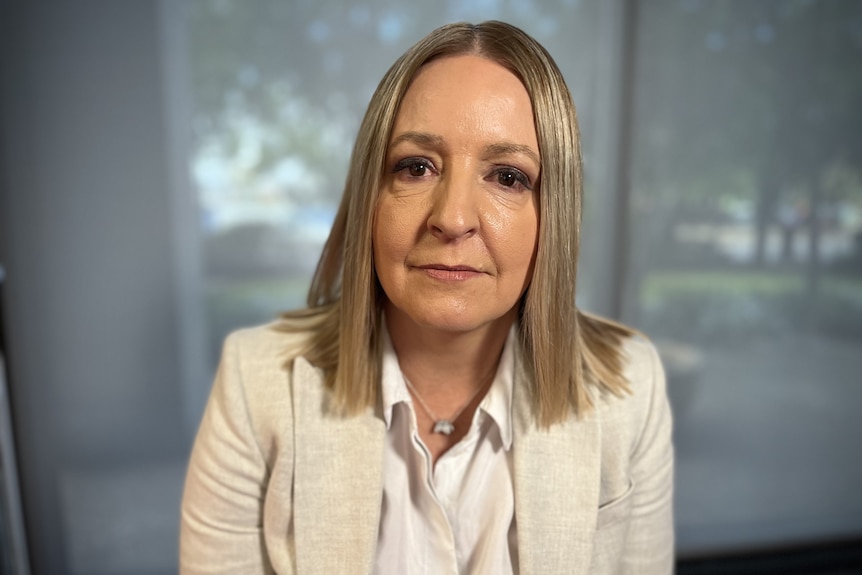 Wendy Smith says the Your Brain Health program is a step in the right direction.(ABC News: Steve Opie)
Teachers at Adelaide's Rostrevor College have spoken highly of the results after implementing the program.
"It didn't really just affect our sporting — it really had an impact on everything," co-curricular director Luke Manuel said.
"There's a connection between academic performance post-concussion, too.
"We have had a couple of instances this year where a student has been suggested to miss three or four weeks.
"While that's fantastic to have that information it made us think — in the past have we been allowing students back to sport a little too early?"
'Same opportunities and education'
Your Brain Health researchers said the public system should also consider adopting the technology.
"Brain health shouldn't just be for those who can afford it," Mr Rosenbauer said.
"We want people to be out kicking the football and playing rugby and soccer, but we are just looking at improved systems to manage the safety."
Ms Smith believes the initiative could be a step in the right direction to address the national inquiry's recommendations.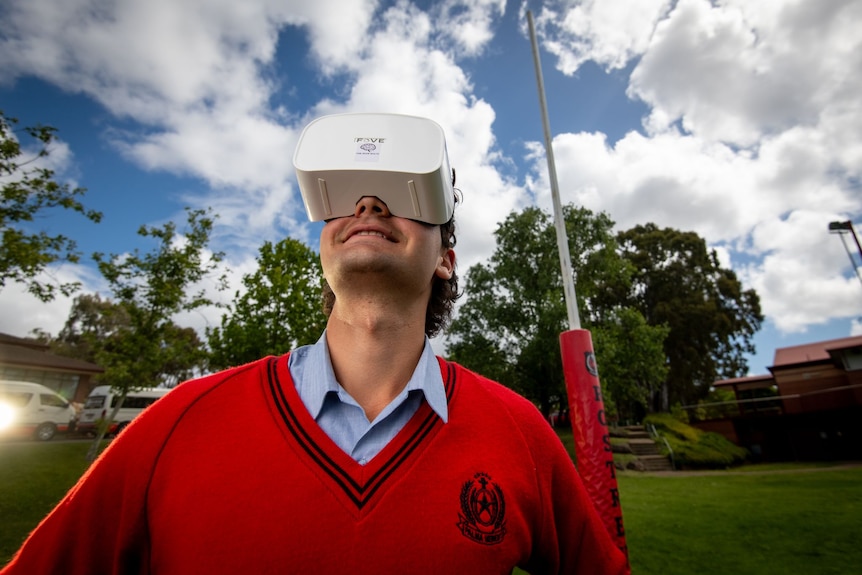 NeuroFlex technology uses virtual reality to track head and eye movements.(ABC News: Che Chorley)
She said the government should implement the program at public schools to give all students equal opportunity.
"Whether you live in an outback community and you're going to a public school, you should be entitled to the same opportunities and education," Ms Smith said.
In a statement, a spokesperson from the Department of Education said School Sports SA is developing a position in relation to the inquiry's recommendations.
"School Sport SA has not been approached by this company and any decision about utilising this type of product would be subject to approval and endorsement by relevant authorities who confirm that this reflects the recommendations [in the Senate inquiry]," the statement read.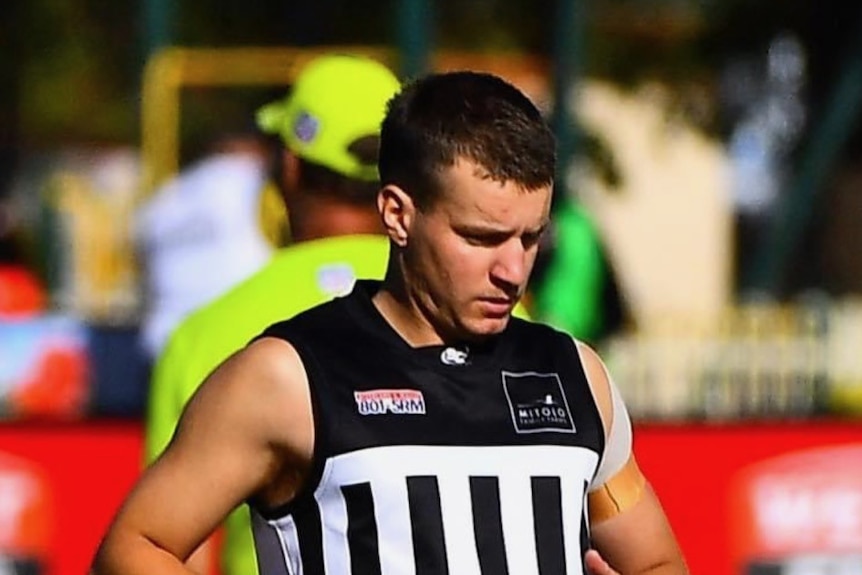 Antonio Loiacono passed away in 2023 after an on-field collision at an Australian Rules football game.(Supplied: Wendy Smith)
"At a national level, School Sport Australia, which is the national body for school sport competitions, has placed the development of policy and procedures on the agenda for the national conference in November."
Your Brain Health researchers said they have had meetings with government officials in Canberra and have reached out at a local level.
"Long term, if you've got better information about your brain health, then you're going to be able to track your health more carefully and reduce the risk of those things like dementia and CTE," Dr McLoughlin said.
Source: AFL NEWS ABC