Sophie McDonald remembers the exact moment she hit rock bottom.
Key points:
Mental health issues caught Sophie McDonald off-guard during pre-season
She took a break from the Eagles and pondered giving up her AFWL career
But she has since found better balance between football and her personal life
The West Coast Eagles defender was halfway through a running session about two months out from the second AFLW season of 2022 when she just stopped.
"I sat there and I was like, this isn't fun anymore," McDonald said.
"Which is something that I've never said about sport in my life. It's been such a big part of what I do for years.
"It really took me by surprise.
"I broke down in that moment and just went, well, what do I do now? Like, this thing that I've known for so long is no longer something that I like."
McDonald went to the club and explained she was struggling.
"It was extremely stressful, especially when you aren't in a great mindset and your head immediately goes to the worst possible outcome," she said.
She worried the Eagles would not allow her to return to Albany and be with family — fears that were completely unfounded.
"Your head's saying 'they won't let you leave'. Like, they'll make you stay in Perth, they'll just force you to do all this stuff, when obviously they're not going to do that when they care about you so much."
West Coast threw its support behind McDonald, helping her find professional help and letting her return to her family in Albany, where she began the road back to football.
A perfect storm
McDonald knows what led to her burnout.
The AFLW held two seasons in one calendar year, and it was at the end of the first one that she received tragic news.
"We played our last game against North Melbourne and flew back that night," she recalled.
Sophie McDonald contemplated giving up football.(ABC News: Tom Wildie)
"The next morning, family called me and said someone really close to me had died.
"It's always a bit of shock when something like that happens, but looking back, I didn't really handle it as well as I should have.
"I went home for the funeral and the celebration of their life, and then went back up to Perth, and then just absolutely buried myself in work and training and fitness.
"I felt like I couldn't really have any time off and so I just kept on going and going and going."
After speaking with the Eagles and returning to Albany, McDonald wondered if her career was over.
If you or anyone you know needs help:
"I was talking to Mum, and I was just sat there and I was like, I don't think I want to play footy anymore," she said.
Her mum advised her to think carefully about whether she wanted to give up her elite sporting career, and McDonald eventually decided to return to Perth and the Eagles, and worked with a sports psychologist.
"It started with just being in Perth for a bit, then coming to sessions but not actually training, and then actually building in and working around the girls again."
Long road to football
McDonald is an inaugural Eagle, selected in the 2019 AFLW draft and debuted in 2020 in West Coast's first game against Collingwood, after being spotted at cross-code talent day.
She grew up a talented hockey player, but realised that, coming from a country town, the pathway to the elite level was not straightforward.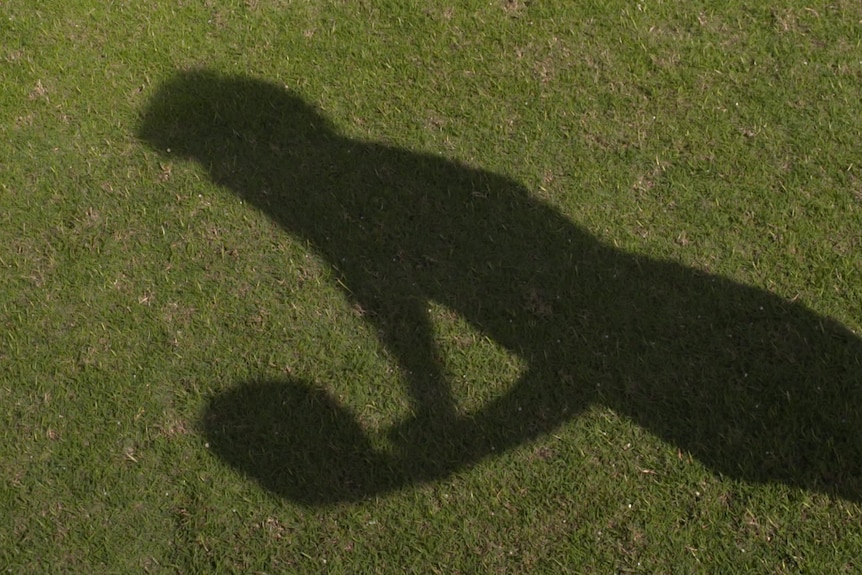 Sophie McDonald returned to West Coast, but did it by taking one step at a time.(ABC News: Ben Tessler)
She was considering moving to Perth in 2018 to explore whether she could make it hockey, and it was during this time she was identified by the Eagles.
"I get a call and I pick up and say, Who's this? And he's like, 'oh Adam Selwood here from the West Coast Eagles'," McDonald said.
"He said, 'well, we think you showed up really well at our come-and-try [day] and we'd like to invite you to train with the female academy'."
Want more local WA news?
Select "Western Australia Top Stories" from either the ABC News homepage or the settings menu in the app.
McDonald juggled hockey and football for most of 2019, until the Eagles decided to formally sign her as a player.
She became a regular for the Eagles, and after returning to football for the second part of 2022, finished sixth in the club's best and fairest.
She subsequently signed a new two-year deal with West Coast, and has since found a better balance between football and her personal life.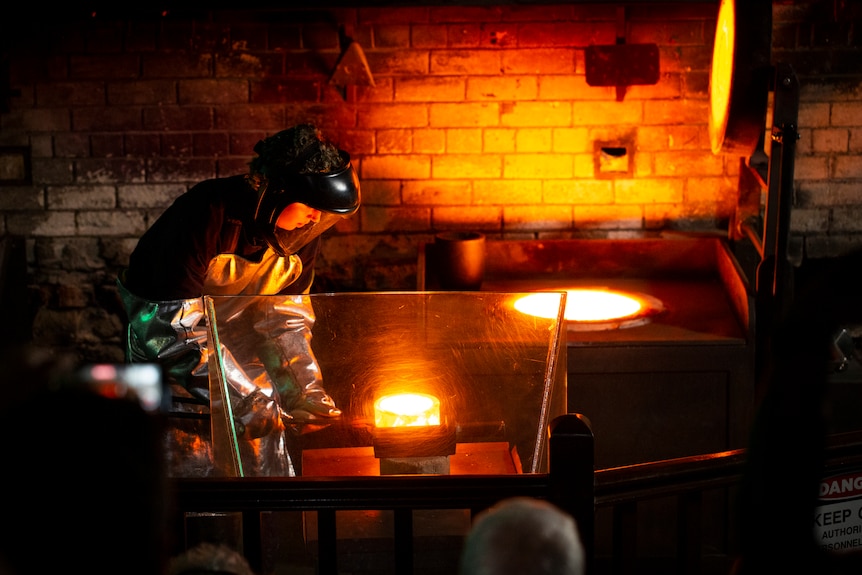 Sophie McDonald pours gold during a tour at the Perth Mint.(ABC News: Supplied)
Leaving 'time to just breathe'
McDonald is a tour guide at the Perth Mint, pouring gold twice a day, in an environment that could not be more different from a football field.
"It is very easy to just think about training a lot, about games, about sessions that you need to do, about food you need to eat and everything that comes with being an athlete," she said.
"It's very easy for that to take over your life.
"And you've got work commitments as well. So you run around, and you do both of these things, and you never really leave time for yourself to just breathe."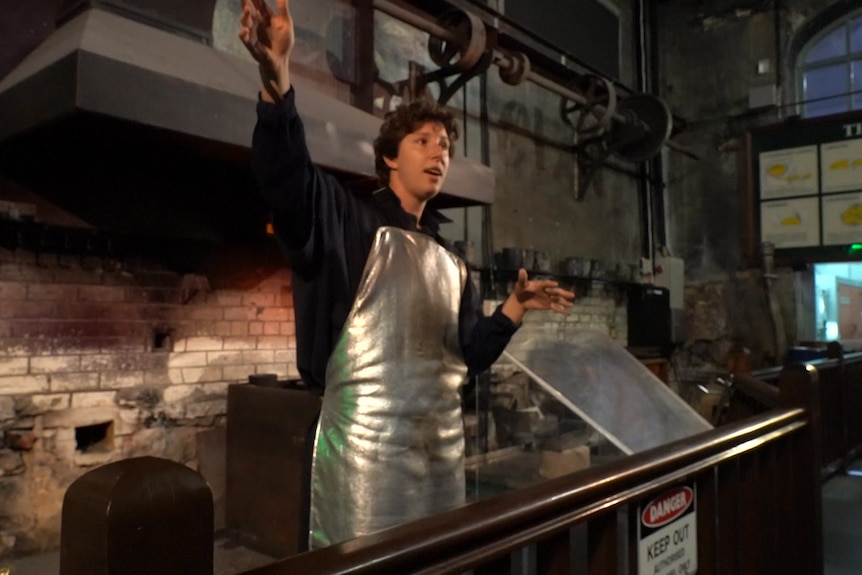 Sophie McDonald says she has found more balance between football and her personal life.(ABC News: Tom Wildie)
McDonald worked with her psychologist to learn how to manage burnout in the future and credited the support of the Eagles and her family for helping her return to sport.
"It's a lot of maturing that I've done within that time and a lot of understanding about myself," she said.
"I think I know a lot more about myself now than I ever did before and so pretty much any decision that I make, I know that I'm making it with the belief that I know that this is what's best for me, and will be good for me in the long run as well."
Loading
More local WA stories:
Source: AFL NEWS ABC